The Single Most Ethically Sourced Luxury Extensions Ever Made.
Our Hair is Ethically Sourced.
100% of Salty Locks Hair is Cut in Donation salons and ALL Donors are PAID.
Single Country Source and Manufactured.
Salty Locks Extensions are donated and Manufactured in Eastern Europe, not China.
Superior Quality
We Make Salty Locks with 100% REMY Hair that has NEVER been dipped in Silicone. Why does it matter? It is the Silicone process that causes extension hair to change colors when exposed to Sunscreen and other chemicals Learn more below. .
we belive in what matters...
This is our mission. Since day one, our mission has been to offer the highest performing quality hair extensions with hair donated through the most ethical practice and manufactured with the utmost integrity. Ethically Sourced is the founding principle of our brand ethos.
We spent YEARS in R&D, traveling around the world, visiting factories, learning behind-the-scenes secrets to what makes the most luxurious hair extensions and more importantly, what does not.
We have used every big brand name extensions out there in our salon.
We are experts at Hair quality and we can teach YOU too!!
We will never manufacture Salty Locks Hair Extensions using child labor, poor working conditions or be involved with any practices violating human rights.
100% transparency is our promise.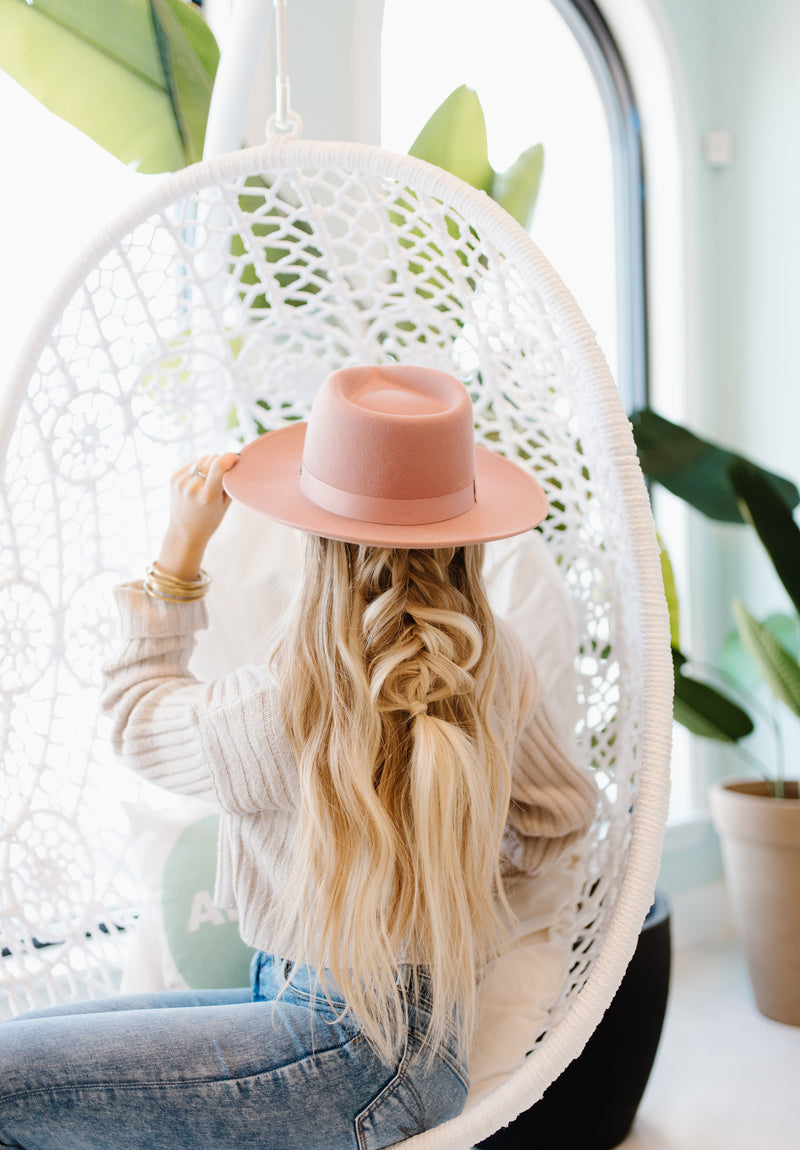 It's worth every inch.
Why Should You Invest In Salty Locks Fusion Extensions?
We are quality obsessed! Small details add up to major benefits with Salty Locks Hair Extensions. How do we do it? We manufacture our locks with an Italian keratin fusion tip. Why is this superior? It makes it easier to micro and melts at a lower temperature than polymer, so it won't spread or get gooey. Our locks melt evenly and form a perfect tube around each section of hair. Bonus? Salty Locks are extremely easy to remove! Unlike other extensions, removing Salty Locks is seamless by applying alcohol remover and gently sliding fusion hair off each strand of hair. It's just that simple.
Plus, Salty Locks are never dipped in acid baths or silicon to disguise it as "Remy".
Ever have a client's hair turn pink or green? Or have the hair become bushy or matted after a few washes?
This is because the hair was dipped in Silicone. This silicone then has a reaction with sunscreen, sweat or other chemicals and changes the hair color. Don't waste your money on poor quality hair.
We color our blonde hair extensions from natural blonde donors, so our hair does not go through strenuous chemical processing that strains the integrity of the strands.
Our hair will never become matted or bushy because our extensions are 100% Human Remy Hair. Plus, we don't use fillers. Each hair extension starts at 24" and is cut to 22", so it will always pass the "shake test" to ensure each extension never includes shorter strands. Every Salty Locks Hair Extension pack is a true full pack of the same length strands cut to perfection and there are never more than 2 donors in one pack.
Creating beautiful hair coupled with building client confidence is the key to your success as a stylist. With Salty Locks Hair Extensions, your clients will never have to sacrifice their active lifestyle or dream hairstyle.